RECRUITMENT SERVICES
Executive &
Retained Search
Often best suited for executive or niche assignments, this premium offering supports a commitment and trust in yourself and Preacta to recruit at the highest level of your organisation. Preacta utilises vast resources, including leaders of relevant technical verticals, to deliver the best talent. Retained recruitment ensures exclusive use of our expertise & delivers amazing results!
The Premium Choice for
High-Level Staffing
Recruit at the Highest Level
Preacta's retained recruitment offering is the ideal solution for businesses that want to ensure the exclusive use of our expertise. Our proven process and commitment to excellence make us the perfect partner for organisations looking to recruit at the highest level.
Touch Perfect Talent Fast
Our team works to deliver a shortlist of around 3 – 5 candidates who have the perfect skills, experience, and ability for the role and are the best cultural fit for your organisation.
Superior from Start to Finish
Designed to ensure a superior customer experience is delivered to all stakeholders, Preacta's process is meticulous, with clearly defined milestones and deliverables established from the outset.
Upfront & Honest Outcomes
With staged billing on achieving set milestones, Preacta works with you to agree on fees upfront. This guarantees we're incentivised to deliver the best possible outcome for you every time.
GitLab was looking to gain the cutting edge in the hyper-competitive technology landscape. Because of their new partnership with a China reseller, GitLab needed to hire a Director of Strategy and Operations—and fast. This role would determine the company's success in entering the Chinese market.
With a commitment to performance, transparency, and continuous learning, Preacta worked with GitLab to hire a Director of Strategy and Operations utilising the following:
Retained searches identified the challenges the industry was facing.
Talent Intelligence support filtered and pinned down talent pool across multiple locations.
Advisory leveraged Talent Intelligence results to understand the market better and prioritise the skillsets requirements.
Delivery of a strong, curated shortlist of candidates.
Customised Real-time Reporting Dashboards for visualising GitLab's growth and success.
After only six months of unsuccessful search, Gitlab engaged Preacta to fill this Executive role. In what proved to be a heavily saturated market, Preacta experts worked with GitLab to quickly recruit for their new Executive position at record speeds.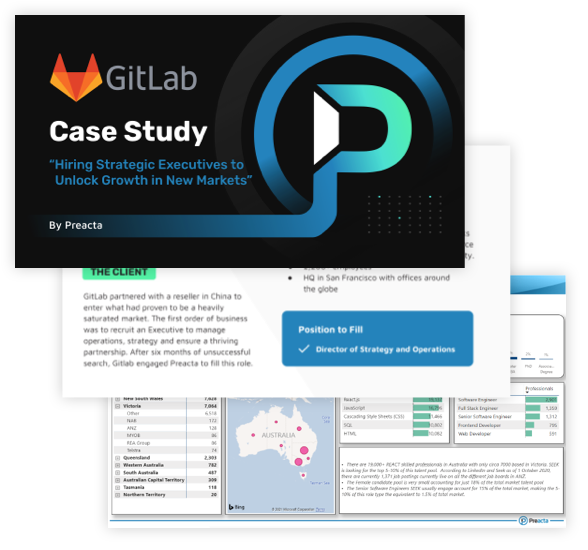 Real-life success stories
"We were able to hire for this key role quickly, by identifying challenges, prioritising the right skill sets, and narrowing down the list for our client."

Justin Holden
Talent Partner, Preacta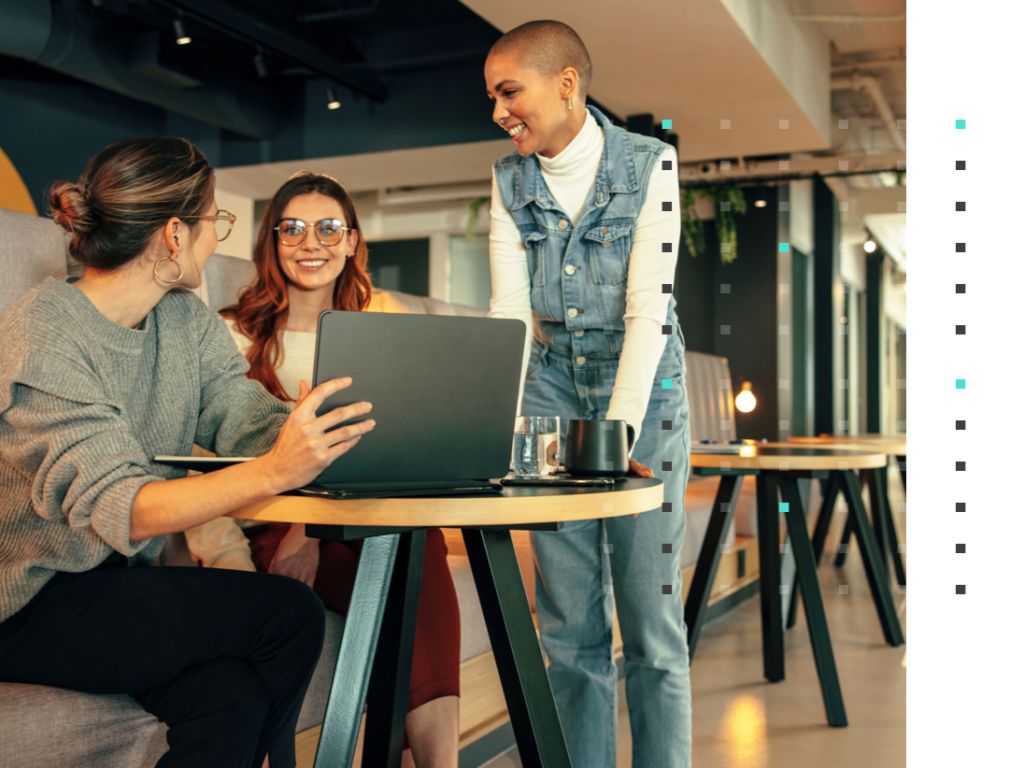 Boldly Challenging the Status Quo
A common misconception is that executive and retained search is usually more expensive than standard contingency engagements. We like to challenge this misconception and actually price it more efficiently! Add that to a fixed fee structure, and get the added comfort of knowing exactly what you are getting in return for your spending! Contact our team to learn more.
Brighter Insights & World-Class Results
If you only want the best talent and are committed to bringing world-class results to your enterprise, book a demo with us today!