TALENT SOLUTIONS
Talent Sourcing
When you choose to source talent through Preacta, you gain the competitive edge you need to improve your hiring metrics, achieve your hiring targets, and reduce your overall cost per hire. Optimise how your team performs against business objectives and gain a team of experts that supports you along the way. Join forces with Preacta for your talent sourcing needs, and let's overcome your most challenging talent goals together.
Fill Roles Fast by
Sourcing Intuitively
BUILD RELEVANT TALENT POOLS
Source beyond the clutter and silo the most relevant and qualified candidates. Our team partners with your business to build streamlined talent pools and pipelines of the top 10% of talent suited to your business needs.
SOURCING MADE RESOURCEFULLY
With advanced market knowledge and outstanding data-driven strategies, our team is a powerhouse of talent sourcing solutions. Preacta can offer your business market mapping, competitor mapping, market intelligence, diversity mapping, and more!
OPTIMIZE FOR CONTINUOUS GROWTH
We are committed to bringing long-term success to your business by optimizing how your team performs against business objectives, improving your hiring metrics and hiring targets, and reducing your overall cost per hire.
CHALLENGE THE STATUS QUO
Preacta utilises Talent Intelligence to deliver a more strategic and innovative approach to sourcing talent. Combined with top industry expertise and world-class products, Preacta's Talent Sourcing sets the stage for hyper-growth at your enterprise.
Optimised Talent Growth at
Atlassian: Case Study
Preacta have been fortunate to partner with Atlassian since early 2018. Our story has evolved and developed with them, having become embedded talent partners as they first looked to scale into the Australian market. The fact is that there is no one case study to reference in regard to the success of our partnership with them. We have been able to help them accomplish key strategic talent milestones that have fundamentally allowed the business to keep scaling. Some of those include:
Local Hiring at Scale and Velocity
Remote Teams
D&I Hiring
Strategic Hiring for Displaced COVID-19 Workers into Atlassian from affected Companies
Fundamentally we have developed and iterated methodologies to deliver scale and velocity in hiring to Atlassian, whilst maintaining the highest technical bar and candidate experience, without exception. Our community build & engage philosophy helped significantly through the early stages of our partnership, facilitating the correct narrative being delivered to the target market, at the time, but also paying it forward for future velocity. At the heart of our philosophy, and one we have been able to continuously reinvest back into the partnership, is our research led and data driven approach. Atlassian has allowed us to innovate, iterate, and redesign traditional approaches to recruiting and scaling.
Atlassian continue to be our foundational partner, we are eternally grateful for their trust and support. It is a testament to the strength of the partnership that we have been able to successfully execute on different strategic initiatives and evolve. No, it hasn't always been perfect, and no true partnership should ever be because through the imperfections we learn, pivot, and win together!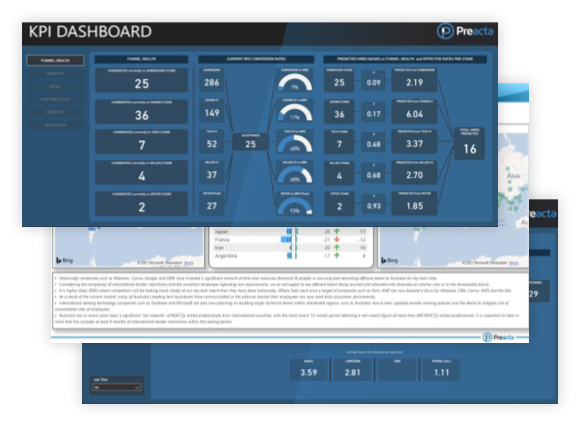 Founders Talent Program
Plan now for the future scale of your business. Sign up for the Founders Talent Program to receive expert resources, business advisory and counseling support, and everything founders and talent leaders need to foster continuous growth!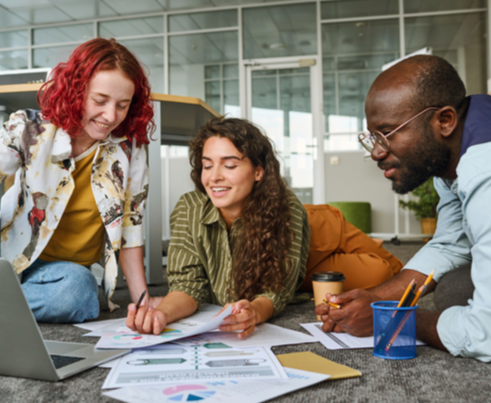 Revolutionise Your Global Sourcing Techniques
If you want to invest in relevant talent pools, achieve better hiring results, and gain a team backed by next-level market knowledge, choose Preacta. Let's help you improve your hiring metrics, achieve hiring targets, hire at scale, reduce CPH, and create your enterprise's most optimised sourcing strategy. Which talent sourcing solution is right for you?
Master More Intelligent Outcomes
Ignite your enterprise's recruitment and global talent intelligence when you join forces with Preacta. Our recruitment and talent offerings are backed by data-driven technology, highly valuable market analytics, and a team of honest and intelligent individuals who are excited to work with you. Let's talk!