RECRUITMENT SERVICES
Permanent Recruitment
Looking to hire exceptional candidates that stick around for the long run? Our team of experts will navigate the challenging hiring landscape and granulate the finest and most fit candidates for your needs. Utilising innovative technologies, advanced market data, and a humanised approach, we are committed to boosting your chances of finding the ideal candidates for the job.
A Company Is Only As
Strong As Its People
IMPACT SUCCESS OVER TIME
Preacta's permanent recruitment approach involves hiring qualified people with the best skills, talent, and experience to positively impact your company's long-term success.
SUPPORT WORKPLACE CULTURE
Permanent recruitment is an opportunity to create meaningful relationships early on, inspire company loyalty, and generate extraordinary performance and workplace satisfaction.
INVEST IN TALENT & GROWTH
Permanent recruitment opens doors for employees to utilise training and advancement opportunities. In turn, your company benefits from new leadership and overall growth.
MAKE A GREATER IMPACT
Contract recruiters cost your organisation less than the salary of a full-time employee. And, you'll be backed by a world-class team that helps you achieve your hiring goals without permanent investment.
Case Studies
Discover how Preacta is setting a new benchmark in recruitment and talent by partnering with businesses just like yours. Our world-class team is excited to work with you on creating faster, more dynamic velocity and scale at your business.
Real-life success stories
"With Preacta's unbiased approach, HR, People & Talent teams can gain influence at the highest levels and establish themselves as strategic partners within their organizations—a game-changer for any team."

Derek Macartney
Founder & CEO, Preacta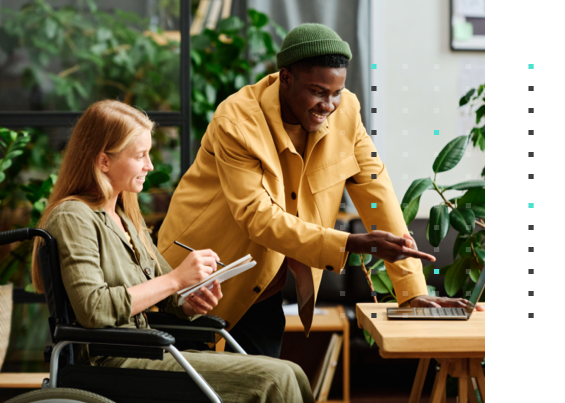 Exceptional Candidates Are Out There
Preacta is committed to boosting your chances of finding the perfect long-term candidates for your needs. Backed by data-driven research and an expansive talent network, our team brings only the most qualified talent to the forefront. We'll even help you navigate the challenging hiring landscape and refine your talent strategies to target the most exceptional candidates.
Partner with Preacta &
Turbocharge Your Talent Pipeline
Partner with Preacta and gain access to a wide network of talent and an incredibly supportive team of people who want your business to thrive! Our team will help you navigate your most complex hiring challenges and create innovative solutions. Let's join forces!