TALENT SOLUTIONS
Talent Acquisition
Through the collective power of innovative research and intelligent sourcing, Preacta makes it easy to find the best candidates for open positions. And with our on-demand model, you can ensure your Intellectual Property is retained while ramping up or down as needed to meet your changing needs. Find and secure talent faster and more efficiently with on-demand access to top recruiters and sourcers.
Increase Demand Without
Sacrificing Quality
WORLD-CLASS TALENT EXPERTS
Preacta's team of passionate professionals is here to help you kickstart your best Talent Acquisition strategy. From programs to campaign development to talent nurturing and recruiting for open positions, our team is here to support you.
SCALE WITHOUT SACRIFICE
Combining onsite expertise with offsite data, research, and technology, Preacta enables you to scale with intelligence. With Preacta TA, you can focus on meeting increased demand without sacrificing quality or efficiency at your organisation.
OPTIMISE FOR EXTENSION
We work with you to help improve your hiring metrics and targets while using the collective power of talent intelligence and sourcing to find you top talent fast. Our team will guide you in finding the right people to fit open positions now and in the future.
TAILORED SOLUTIONS
With our on-demand Talent Professionals, you can ramp up or down our Talent Acquisition expertise to meet your changing needs. And if you want to achieve your hiring goals without permanent investment, ask us about our Talent Delivery services for your seasonal and short-term hiring needs.
Rapid Talent-Growth at Global
Startup, Baraja: Case Study
Baraja needed help to fill roles critical to the success of its business. Some of these key roles were managerial, where teams worked without proper leadership or existing managers were stretched thin. Furthermore, some of these roles had been sitting open for upwards of 12 months.
The main challenges Baraja faced:
Lack of brand awareness
Limited budget
Shallow local talent pools
Fierce competition: Google, Tesla and Silicon Valley based start-ups.
Diversity hiring
Non-optimised interview process
Because of the hyper-competitive nature of attracting top talent in tech Baraja needed to stand above the crowd against some tough competitors.
To cope with the need for brand awareness, we pivoted from focusing on the biggest competition like Google and Tesla and instead targeted smaller businesses with similar challenges and transferable skills.
What Preacta did for Baraja:
Implemented a Subscription Model to address the backlog of roles
Provided a Dedicated Research Team and Talent Partner to tap into shallow talent pools across 4 continents
Conducted Interview Training and Employer Branding Support
Hosted a Revamp of the Recruiting Assessment Framework
Customised Real-time Reporting Dashboards
Oversaw Cross-Department Collaboration with Marketing
Preacta recruiting solutions experts worked with Baraja to form a targeted strategy to improve brand awareness, improve diversity hiring, and ultimately secure top talent for this start-up brand in a niche industry.
By providing a dedicated research team and talent partners, Preacta was able to conduct interview training, revamp the Recruiting Assessment Framework, and tap into shallow talent pools across 4 continents.
Real-life success stories
"A partnership only works when both parties are fully engaged and in line with the expectations and processes. Every challenge can be addressed if the attitude is right — we did have to demonstrate capability and earn trust initially but once achieved, results started to appear."
Vini
Talent Partner, Preacta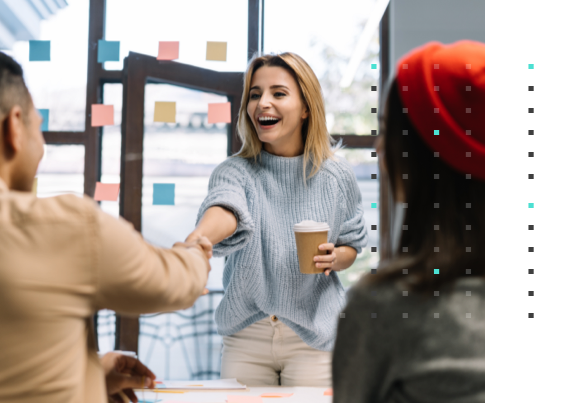 Achieve Global Talent Acquisition at Scale
When you partner with Preacta, you turbocharge your hiring velocity and outcomes. Through the collective power of talent research and sourcing, our team sources candidates for your open positions fast. By optimising the onboarding process, employee experiences, and overall talent management, our experts help you increase capacity and augment your TA team to meet increased demand.
We Are Passionate About
Boosting Your Talent Success
Need some help achieving your most crucial talent goals? Preacta's team of world-class experts has your back. Let's see what we can do to help you build out your best Talent Acquisition strategy while growing your business at scale. With Preacta, there's no need to sacrifice quality or efficiency when achieving your talent goals. Contact us today, and let's get started!